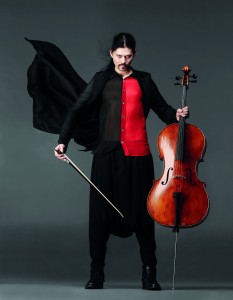 I am really excited to head back to Bennetts Land Jazz Club in Melbourne, one of the worlds most iconic Jazz venues.
3 years ago I presented my first piano and electronics live show and I am excited to return with some new compositions, improvisations and even some new songs for voice and piano…
DATE:  Sunday 29 May @ 730pm
Tickets on sale NOW from the VENUE BOX OFFICE
LINK HERE https://www.bennettslane.com/gigs.php?eID=2168
After this show Japan, Russia and European summer tours, research fellowships and exhibitions await … stay tuned!
PRESS RELEASE
Benjamin Skepper presents improvised and composed sound pieces for piano and electronics, cello and other found sound objects.
Internationally acclaimed contemporary musician and composer, sound and installation artist, creative director and contrapuntal director, Skepper returns to Bennetts Lane for the first time in 3 years. 
Recently launching his nomadic multi media art project TECTONIC to a full house at St Stephen's Church in Richmond, Skepper draws inspiration from his global body of site specific work in rare and historical locations: Shinto shrines, cathedrals, palaces, mediaeval clock towers, museums, industrial work sites, burial grounds and abandoned Tsarist war barracks. Sound, new media, science and technology are his creative pulse, resulting in an evocative sonic and visual curation of live music, multi media performances and art exhibitions, that seeks to invigorate thoughts about innovation, identity and human diversity. 
Come and experience the unique universe of Benjamin Skepper, up close and personal, at Bennetts Lane.
"Sexy as Johnny Depp, elegant as an exotic Oscar Wilde, and eclectic as Brian Eno. When Benjamin Skepper plays his cello he tells of a world from Bach (the Sid Vicious of the Baroque era he says) to hip-hop he grew up with" (AMICA)
"The word artist means a variety of things, Benjamin Skepper encompasses every type there is" (Broadsheet)
"Embodying classical aesthetic, music and culture, Benjamin Skepper is a musician with an extraordinary sense of the contemporary" (Rolling Stone Italy)
 "Worldly, experimental and blurring the lines between visual art, music and other art forms, Benjamin Skepper's performance at MOFO embodied the festival and the MONA brand" (ArtsHub)